Give Your Network a Photographic Memory

Recall any network activity with perfect clarity
Turbocharge your
Incident Response
Reduce investigations from hours to minutes with complete network evidence.
One Click to Evidence
Get the complete picture with full packets.
EndaceProbe
Scalable, always-on network recording to 100Gbps and beyond that puts packets at your fingertips from all your tools and workflows.
Record weeks or months of rapidly searchable, accurate network history across your entire network.
Always on, continuous packet capture from 10Mbps to 100Gbps.
Resolve even the toughest security incidents or performance issues with confidence.
Fits the way you work
Integrates with your existing tools.
One-click access to network history in all your favorite tools - SIEM, SOAR, IDS etc.

Rapid access to packets means fast, accurate, incident resolution.
Rapid search returns results in seconds not hours.
Find "needle-in-the-haystack" packets-of-interest across months of distributed Network History in seconds, no matter where or when the incident occurred.
Search your entire network for evidence from a single pane-of-glass using InvestigationManager™.
Easily expand throughput, storage and hosting capacity without compromising performance.
Our modular, stackable EndaceFabric architecture lets you scale to any size and speed of network.
Connect a global estate of EndaceProbes for weeks or months of network history at 100GbE and beyond.
Freedom to Choose
Deploy your chosen security or performance tools quickly without truck rolls or hardware upgrades.
Upgrade to an agile architecture that keeps pace with today's rapidly evolving security threats and performance demands.
Host your chosen tools on the open EndaceProbe platform.
An EndaceProbe Model for Every Deployment
EndaceProbe
9200 G4
40 Gbps Sustained
>1 Petabyte Capture
1/10/40GbE
4RU Stackable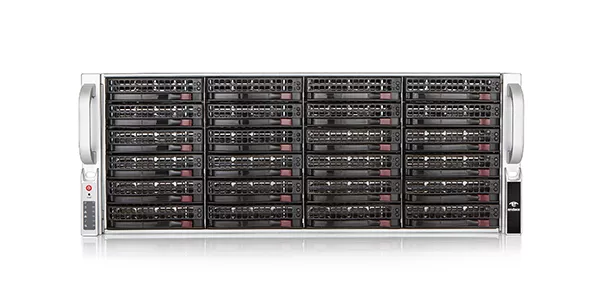 EndaceProbe
4000 G4
3 Gbps Sustained
>120 Terabyte Capture
1/10/40GbE
1RU Stackable
EndaceProbe
114
500 Mbps Sustained
>7 Terabyte Capture
10/100/1000BASE-T/1GbE
1RU Short Depth
EndaceProbe
vProbe
500 Mbps Sustained
1 Terabyte Capture
Virtual NIC or 1GbE NIC
Scalable Virtual Machine

Model Comparison
9200 G4
8200 G4
4100 G4
4000 G4
124
114
vProbe
Sustained Write to Disk

40Gb/s
15Gb/s
20Gb/s
4Gb/s
1Gb/s
500Mb/s
500Mb/s
Effective Packet Storage
>1 Petabyte
>360TB
>20TB
>120TB
>7TB
>7TB
1TB
Native Storage
432TB RAID
144TB RAID
7.6TB SSD RAID
48TB RAID
3.8TB SSD
3.8TB SSD
1TB
Interfaces
8 x 1/10GbE
or 2 x 40GbE
8 x 1/10GbE
or 2 x 40GbE
4 x 1/10GbE
or 1 x 40GbE
4 x 1/10GbE
or 1 x 40GbE
4 x 1/10GbE
or 1 x 40GbE
4 x 10/100/1000MbE
vNIC
or 1GbE NIC
Application Dock Hosting Instances
Up to 12
Up to 12
Up to 12
Up to 12
2
2
N/A
Physical Size
4RU
2RU
1RU
1RU
1RU Compact
1RU Compact
N/A
Stackable
Yes
Yes
Yes
Yes
Yes
Yes
Yes
* Effective packet storage accounting for RAID and metadata overheads and assuming a 4.5:1 ratio for compression and Smart Truncation of packet data
Interested in finding out how more about how EndaceProbe Network History can integrate with your tools and accelerate incident response?
Book a Demo
Want to find out more? Book a demo now and we'll show you how Network History can transform your cybersecurity and performance management tools and processes.